About Us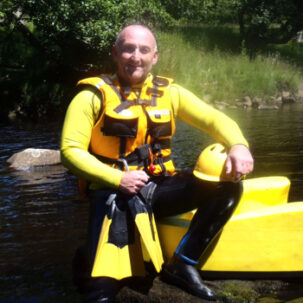 Lee Simpson
Hydrospeeding Instructor
An outdoor adventure guide of over 20 years, Lee has created a career out of his passion and love for rivers and adventure activities.
Dan
Hydrospeeding Instructor
Once 'canoe-phobic', Dan's passion for the outdoors has now taken him from rock climbing to white water. He'd still rather not be in a canoe though ,which makes him the perfect Hydrospeeding guide: in the thick of the action with you!
Lee
Hydrospeeding Instructor
An avid outdoorsman with a great passion for people, new places and watery adventures, Lee is also a white water kayak river guide.